What's it like feeding a foodie?
Nerve-wracking? Challenging? Daunting? Surprising???
The other Sunday, we were at our friend's in Kent for lunch and Lucy nervously presented the cheeseboard, still wrapped, for the Grande Fromage to unveil.
Obviously, we always, always bring cheese. Sometimes we suspect that's the only reason we're invited! But Lucy had insisted on going to her favourite farm shop, Macknade in Faversham and choosing a selection. She confessed to a sleepless night after being overwhelmed at the cheese counter and worrying about what she was serving up. 
In fact, we are so boring that we completely ignored the cheese. Instead, we started to feverishly rub the wax paper wrapping it had arrived in between our fingers, folding it and trying to tear it. Why? Because alongside the logo, were the magic words: '100% compostable'.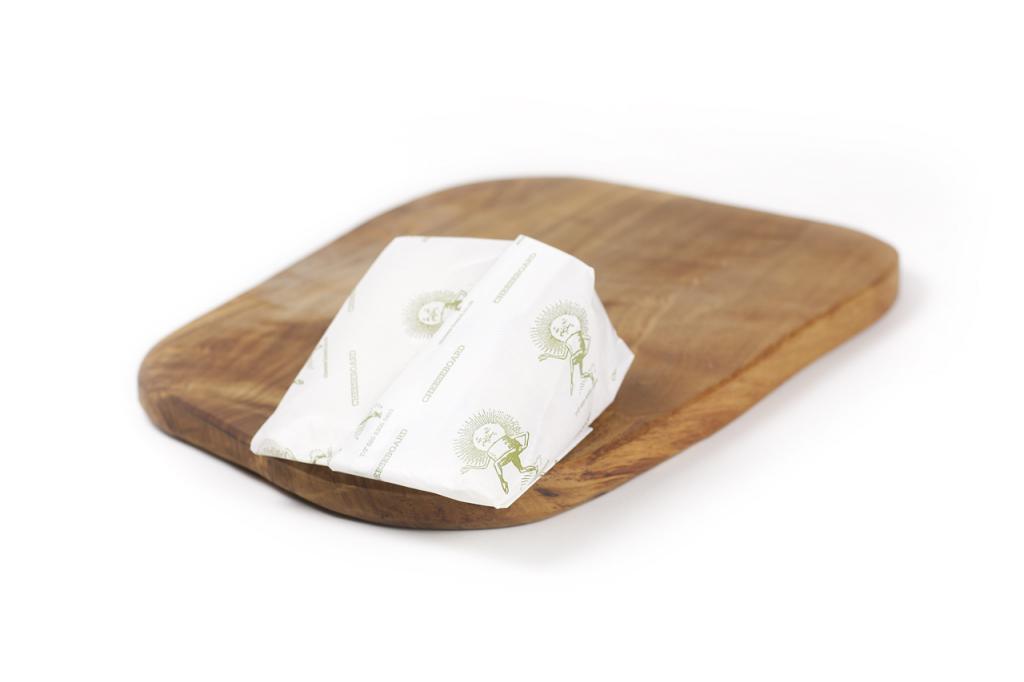 We've have been trying to find compostable wrapping for cheese, and for meat and fish sold by our neighbours and sister companies Drings Butchers and Ellis & Jones, but our packaging suppliers and other companies we'd heard about hadn't been able to fulfil our needs.
This paper looked like the perfect solution.
We had a beautiful lunch – thanks Lucy! But the next day it was the wax paper I followed up on. A miracle happened – I called Macknade and in an event not seen for years, actually spoke to the relevant person straight away, who very helpfully gave me his compostable paper supplier.
I called Deliwraps in Grantham and as luck would have it, we had dealt with them years ago. They still had the printing plate and within weeks were able to deliver our new, environmentally friendly paper. We now have the beautiful, 100% compostable paper and can wrap our delicious cheeses like the perfect little gifts they are. It even makes a gorgeous crinkly sound when we fold it.
So thank you Lucy for the delicious lunch, including the cheese, and for the wax paper! Thank you Macknade for helping out a fellow retailer, trying to do the right thing when it comes to packaging. And thank you Deliwraps for digging out our old printing plate and removing the 'f' for fax that was previously on it – yes, it's from that long ago.
Do let us know if you spot any great solutions to food retail packaging solutions.
---